We bring a unique combination of operating and investing experience.
---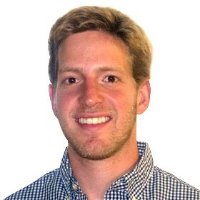 DAN BAUM
Managing Partner
Prior to co-founding Russell Square Partners, Dan worked at Birch Hill Equity Partners, Canada's leading mid-market private equity firm. At Birch Hill, Dan evaluated new investment opportunities across a range of industries. In addition, he worked very closely with the senior management teams at a number of portfolio companies, principally in the business services sector. Dan also served on the Board of Directors at Sleep Country Canada, a leading Canadian retailer. Prior to Birch Hill, Dan worked as a consultant at McKinsey & Co. in Toronto, where he served Canadian and international clients in telecom, financial services, technology, and consumer packaged goods. Before McKinsey & Co., Dan co-founded and grew an event production and promotion business.
Dan received an MBA from Harvard Business School and graduated from McGill University with a first-class joint-honours Bachelor of Arts degree.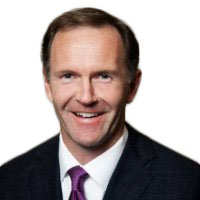 ANDY BURGESS
Managing Partner
Prior to co-founding Russell Square Partners, Andy was CEO and co-founder of Somerset Entertainment, a leading producer and distributor of specialty music. At Somerset, Andy oversaw the strategic direction of the company and managed finance, investor relations, sales, marketing and logistics. Over his 15 years as CEO, Andy grew revenue from $3 million to $100 million and managed a team of 200 people spread across North America and Europe. In 2005, Somerset went public on the Toronto Stock Exchange and was later acquired by a strategic competitor in 2009. Currently Andy is a director of several private companies including Repath Industries, Alasko Foods, and Hamburg Honda. Andy is also Chairman of the Board of Governors at Upper Canada College and a Trustee at Sanctuary Ministries and the Daily Bread Food Bank. He started his career as a consultant at McKinsey & Co. and later worked as a member of the management team at Loblaws.
Andy received an MBA from INSEAD and graduated with an honours Bachelor of Arts degree from Princeton University.